We are a Kenyan-based business Group that has Interests in Paper Manufacturing Banking and Finance, Real Estate, and Commodity Trading sectors. DMC Group, is named in honour of Dinesh Maganlal Chandaria, the eldest son of the Founding Member and Chairman, Dr. Maganlal Chandaria. Dr. Maganlal Motichand Chandaria, founded the Group in 1947. Having steered the Group to success, Dr. M.M. Chandaria has handed over the mantle of leadership to his three grandsons, Amit Chandaria, Hetul Chandaria and Bhavnish Chandaria. The handover is of paramount importance to DMC Group, as It comes at a time when Kenya and the East African region is going through a dynamic transformation in infrastructure, technology and real estate development.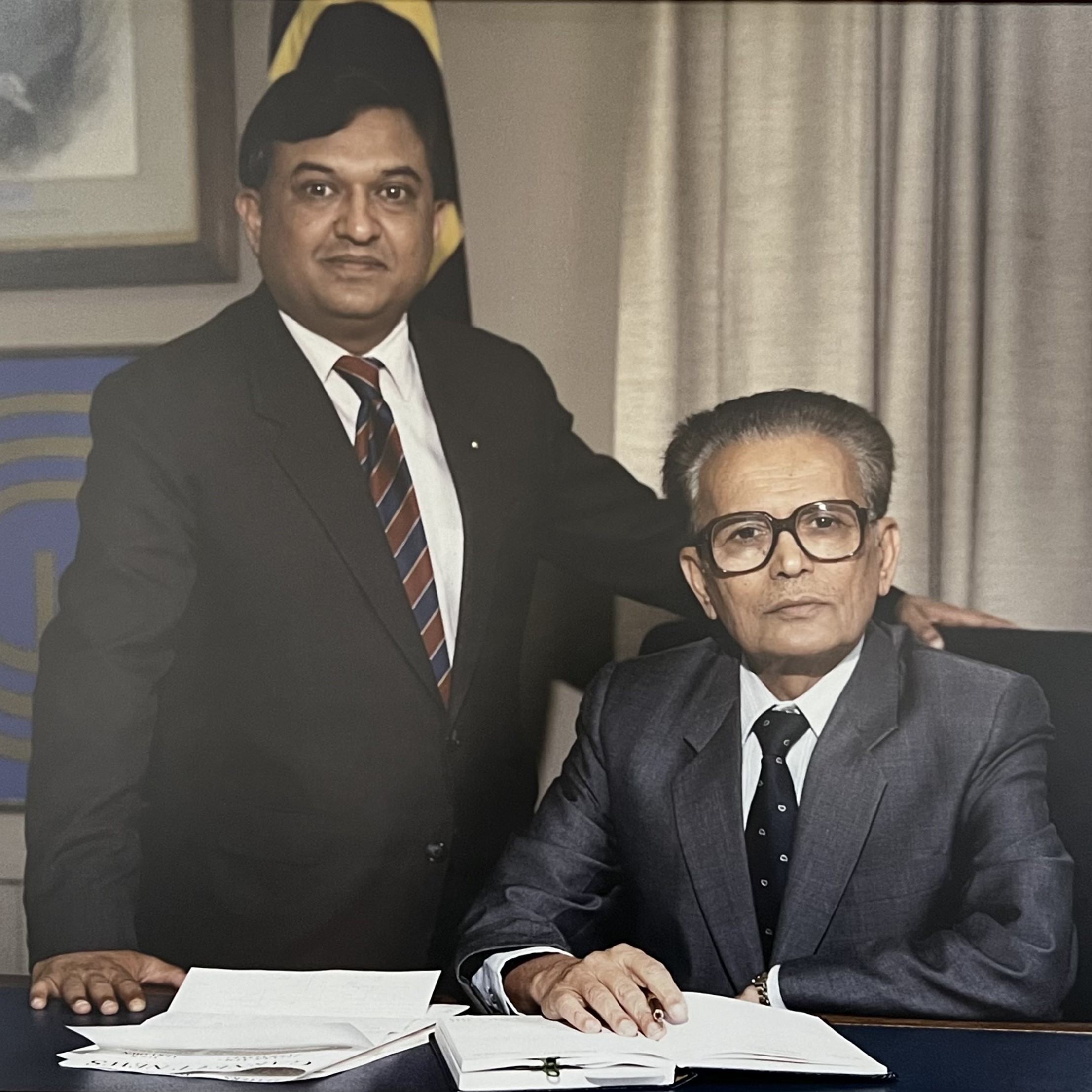 DMC Group, based on its diversity is well positioned to tap into the potential of these opportunities presented by the region's growth and more so, investments into Vision 2030 flagship projects DMC Group, through its investments in the various sectors is now strategically poised to contribute more to the country's and regional economic growth, employment and wealth creation. From humble beginnings DMC Group has transformed itself from a family-run business outfit to a professional Corporate Management Structure. This has given the Group a strong foundation to take advantage of expertise, enhanced efficiency, and the ability adapt to change in a fast-moving business environment. To adhere to the Corporate Governance policies put in place, the Board has categorised the companies within the Group into 3 divisions namely:
Want to know more about our team?
Dr. M.M. Chandaria handed over the mantle of leadership to his three grandsons